The topic of this page has a wikia of it's own: Utopia Wiki.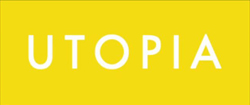 Utopia is a British crime thriller-drama action television series that debuted on Channel 4 on 15 January 2013 and ended on 12 August 2014. The show is written by Dennis Kelly and stars Fiona O'Shaughnessy, Adeel Akhtar, Paul Higgins, Nathan Stewart-Jarrett, Alexandra Roach, Oliver Woollford, and Neil Maskell.
The story follows a small group of people who find themselves in possession of the manuscript sequel of a cult graphic novel called The Utopia Experiments, which is rumoured to have predicted the worst disasters of the last century.
This leads them to be targeted by an organisation known as The Network, which they must avoid to survive. Using the manuscript, they must uncover the meaning hidden in its pages before the disasters depicted become reality
External Links
Edit